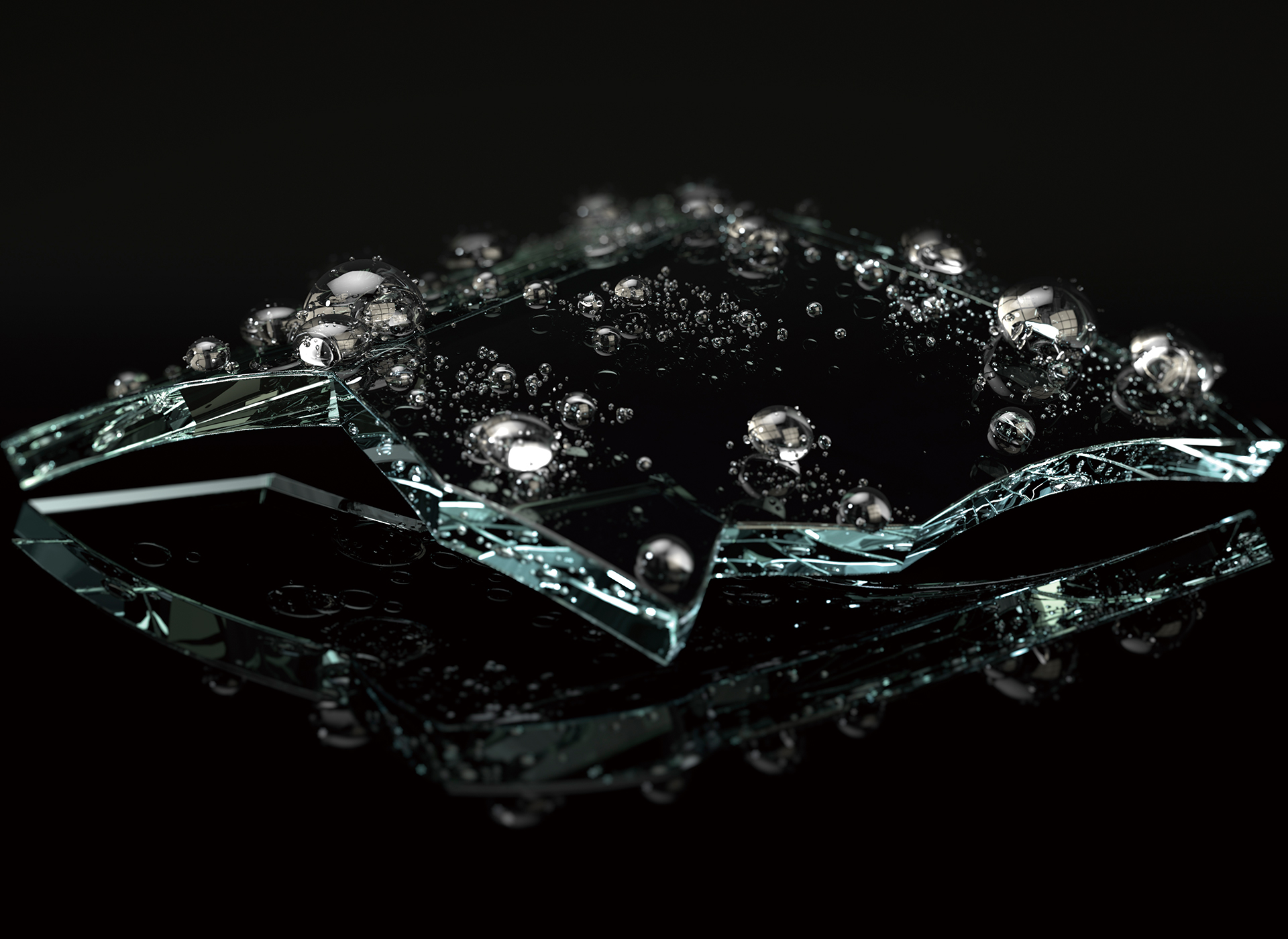 Coating has existed in the Taiwan market for many years, but the price is opaque, the quality is uneven, and even products with a little bit of protection can be called coatings; this leads to the loss of confidence from customers. However, we believe good products always stand out. CHOOSE is going to help you understand what coating is and how it is different from traditional resin coatings and waxes.
WHAT IS COATING, AND WHAT ARE THE DIFFERENCES BETWEEN TRADITIONAL RESIN COATINGS AND WAXES?
What is coating? It is a layer which provides protection to an object's surface. On the market, it is common to hear terms like quartz, glass-like cellulose, fluorine-based material, and we already know that one coating can't solve every material's stains problems. That's why CHOOSE develops coatings that are specific for different materials, providing the best protection with a long-lasting effect.
In industrial products, we often see factories using wax or traditional resin coatings to the finished product which provide a certain degree of protection and brightness. However, these coatings only provide limited protection, and sometimes do more harm than good. The original intent of protecting the product might become a problem for the consumers. As below, this is a detailed explanation of the differences between CHOOSE and other traditional resin coatings and waxes:
| | | | |
| --- | --- | --- | --- |
| COATING TYPE | CHOOSE COATING | TRADITIONAL RESIN COATING | WAX |
| APPLICATION TIME | BEFORE/AFTER FACTORY | BEFORE/AFTER FACTORY | BEFORE FACTORY |
| DURABILITY | 10 YEARS | 3-5 YEARS | 3-6 MONTHS |
| ADVANTAGE | DOES NOT AFFECT THE APPEARANCE, HAS 12 MAJOR FUNCTIONS, CUSTOMIZED SERVICES FOR INDUSTRIAL PRODUCTS, DOES NOT REQUIRE HIGH HEATING TEMPERATURE FOR CURING. | IT DRIES VERY QUICKLY, PROVIDES THE SURFACE WITH HARDNESS AND BRIGHTNESS, AND A GOOD WATERPROOF EFFECT. | ENHANCE THE BRIGHTNESS OF THE PRODUCT, REVITALIZE THE COLOR, IMMEDIATE EFFECT, AND PREVENT DUST/STATIC ELECTRICITY FROM ADHERING. |
| DISADVANTAGE | YOU GET WHAT YOU PAY FOR: HIGH EFFECTIVENESS EQUALS TO HIGHER PRICE. | EASY TO TURN YELLOW/DISCOLORATION, NOT SUITABLE FOR LIGHT COLORED ITEMS, THE THICKNESS AFFECTS THE APPEARANCE TOO. | OXIDIZE EASILY, IT ONLY LASTS FOR 6 MONTHS IF NOT RE-APPLIED, THE SURFACE APPEARANCE WILL WORSEN AND HARD TO REMOVE |
WHAT ARE THE FUNCTIONS OF COATING? HOW LONG CAN THEY LAST?
CHOOSE coatings possess 12 major functions. For various industrial fields, it has launched corresponding coatings for surface protection. Moreover, CHOOSE has proposed protective coatings suitable for 8 most common materials in daily life. 
The common waterproof, high-temperature resistant, anticorrosion, weather-resistant properties are surely included in CHOOSE coatings. However, CHOOSE coatings also provide drag-reduction, antibacterial, and environment-friendly functions. 
Under proper maintenance, our coatings are able to provide protection for up to ten years, which give easy-to-clean property, and give  no need to worry about surfaces becoming moldy or corroded when they come into contact with water. It effectively extends the durability of the products for our customers.
WHERE CAN THE COATINGS BE APPLIED?
CHOOSE has provided various fields a great solution for surface protection. In the industrial field, it has launched its customized coating services for nine major areas. Based on customer needs, CHOOSE has developed the most suitable coating protection. 
For example, for the Hsuehshan tunnel our coating was applied, and provided stain-resistance and easy-to-clean effects which make it unnecessary to repaint the Hsuehshan Tunnel every year during routine maintenance. By simple and basic maintenance, the transportation authority easily restored the cleanness and brightness of the paint surface.
CHOOSE creates a coating for the car detailing field which is KubeBond.  The big difference between other brands is that KubeBond has developed protection for the entire car. Not just the paint, but also the glass, wheel frame and interior. KubeBond is so good that it has reached a technical cooperation relationship with the Subaru team of Japan Super GT that our drag reduction effect plays a role in their big success.
In 2020, CHOOSE has created a brand new concept of residential coating service that is CeraLiv. It aims at solving stains problems of building materials, and the kitchen coatings and bathroom coatings service have successfully helped our customers eliminate the annoyance of greasy dirt, limescale and water spots. 
CHOOSE persists in solving customers' annoyances, and that's the original intention and motivation of developing advanced and high performance coatings.
THE PRICE RANGE OF COATINGS
The price is a topic that many people care about the most, and there are so many coating manufacturers that each  one of them has different charging standards. Don't worry. CHOOSE NanoTech upholds the concept of openness and transparency because we believe good products definitely stand the last.
For industrial coatings, the prices would be different based on the application. For example, the price of highest level aerospace and precision instrument coatings can be up to 500,000 to 1 million NTD, depending on the size or dimension.
The price of installation art coatings and architectural coatings will fall between 100,000 and 500,000 NTD. We have classic cases such as The Thinker statue, Chi Mei Museum marble statues and Hsuehshan Tunnel. Although the cost was high, the acceptance inspection has satisfied our customers. By simple maintenance, our customers are able to save these precious artworks from stains.
For car detailing coatings, the basic car paint coating is 30,000 NTD. The price of glass, full wheel frame and interior coating is 10,000 NTD. These prices are open and transparent. We believe customers who have had our coating service will agree that they get what they pay for. 
The pricing of residential coating brand CeraLiv is completely transparent too. Charges are based on the dimension which is 300 NTD per one sai(30x30cm). Many of CeraLiv's customers are high-end apartments or luxury mansions. The price of custom residential coatings often starts from 30,000 to 40,000 and in rare cases could be hundreds of thousands.
WHAT ARE THE PROS AND CONS?
The benefits of coatings are considerable, and it is necessary to understand the needs to provide corresponding coatings to have the best protective effects. 
Take Bali incinerator for example, we use coatings that withstand high temperatures up to 1800 degrees and have good anti-corrosion effects. While in the UNIQLO case, we used protective and easy-to-clean coatings. To provide customers the best products and services based on customer needs is our business philosophy.
However, there are too many coatings on the market with different prices. If consumers are not careful, they may be misled by insufficient products and thought that the coating is actually ineffective. 
In fact, as long as the coating has been certified by a third-party authority, you can be sure that the coating has good protection. This is why CHOOSE sent our coatings to Certificate Agencies such as SGS. We have created the best coating and we are able to prove it.
CHOOSE provides great protection for the things you cherish by our transparent ceramic coatings.
If you want to know more information about our coatings, click on the link below and fill in the form. Our our service specialist will be in contact with you as soon as possible.