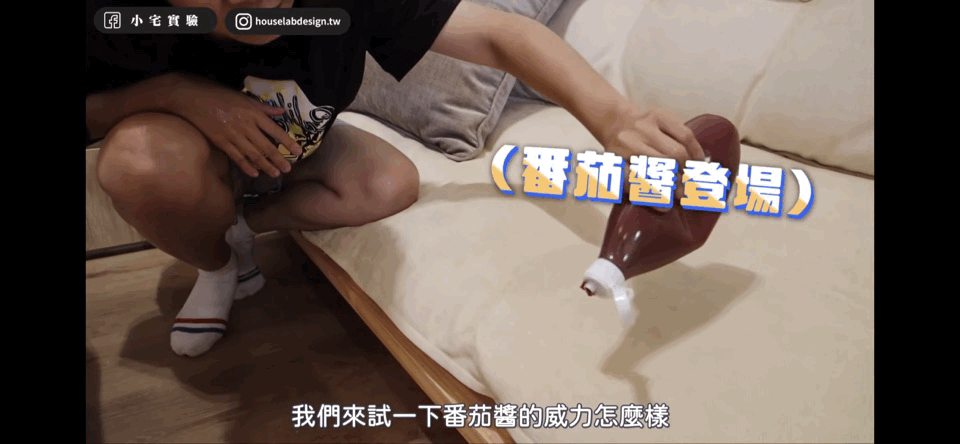 Textiles are the result of hundred years of human craftsmanship, and the main component of a variety of clothes, bags, and home furniture. With the progress of science and technology, textiles have been given a new meaning in society. Not only something we need, they have now become the main representative of our style. That's why coatings other than protecting the original appearance and quality of our clothes, have also become the guardians of our style.
When durability does not live up to the expectations
First impression is what matters the most, and textiles can help to determine it. Through a table, chair, or sofa in a dining room, textiles give a personal touch to home decorations. However, because of the high absorbing power, all it takes for fabrics to change forever is just a bit of liquid, especially for natural fabrics such as linen or cotton. Therefore, how to protect the quality of textiles has become CHOOSE primary goal.
With CHOOSE coatings liquid absorption is a thing of the past 
Through countless trial and error tests, CHOOSE NanoTech successfully developed coatings that are specific for fabrics which possess high stain-resistance effect. Even when the most feared wine or drinks are spilled on the fabric, through an effortless cleaning, it is possible to maintain the fabric as new all the time.
Internet celebrity "Alysasa" was so impressed by our protection
Thanks to the unique Liquid Ceramic Technology(LCT), CHOOSE coatings form a transparent nano film which maintain the fabrics original touch, and provide fabrics a water repellent effect. The protective effect is so good that even the internet celebrity Alysasa was very impressed. We applied the coating on her sofa and the ketchup resistance test totally surprised her.
CHOOSE gives fabrics the protection they deserve
In the past, when fabric was stained, the only solution seemed to be replacing it with a new one. However, a lot of people feel more and more attached to their fabrics, and care about their quality. For them fabrics are not just a beautiful consumer product, they are the details that determine their house's first impression.



CHOOSE provides great protection for the things you cherish by our transparent ceramic coatings.
If you want to know more information about our coatings, click on the link below and fill in the form. Our our service specialist will be in contact with you as soon as possible.