The most common problem with metals is oxidation and rust. It affects the appearance, quality, and ultimately leads to deterioration. That's why CHOOSE NanoTech has created coatings for metals which withstand weather, high temperature and external pollution to maintain the original appearance.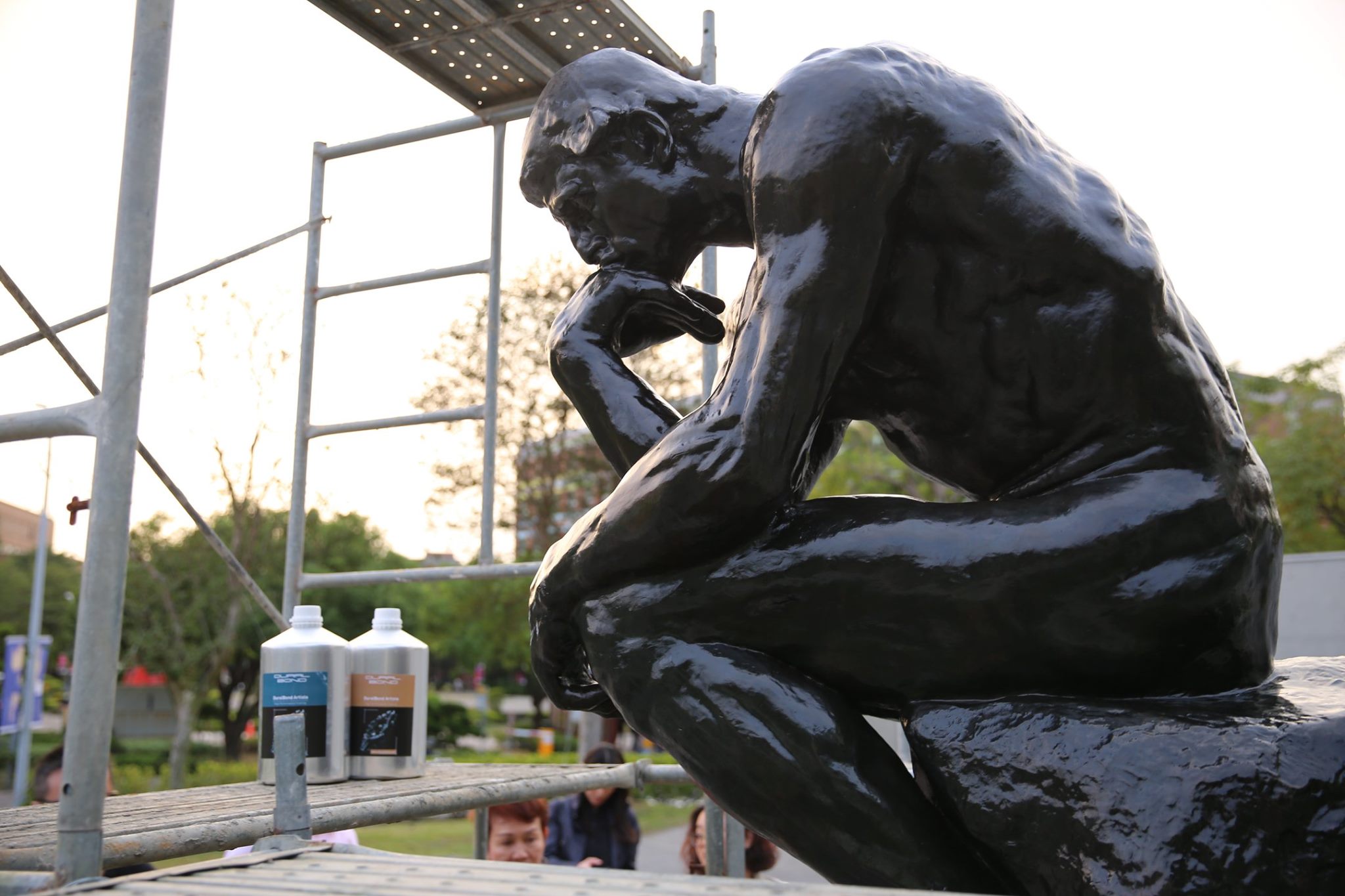 There is no comeback after oxidation
Metals are one of the common materials in our life. Elevators, indoor and outdoor artworks are just a few examples. However, even after a certain degree of treatment and protection, deterioration will eventually happen. This is because the protecting products lack powerful bonding, and after a period of use the protective property decreases or completely disappears. This will inevitably lead to various problems such as fingerprints, rust and oxidation and so on. When these happen, there is no comeback.
CHOOSE coating are made to prevent oxidation
CHOOSE NanoTech's primary goal has always been on how to prevent oxidation. The biggest problem of metal maintenance is that the slight contact with air can lead to oxidation and rust. In order to maintain the original appearance, CHOOSE developed the unique RBT technology which creates powerful chemical bonding for the coating to strongly adhere to the surface. Moreover, the Liquid Ceramic Technology(LCT) helps our coating to completely cover the metal surface that blocks contact with air or external pollution. Thanks to the two unprecedented technologies, oxidation will be a thing of the past.
Protective property proven by a third party organization
What really separates CHOOSE NanoTech from the other protective products is that not only we provide great anti-rust and anti-corrosion effects, but also high-transparency.  CHOOSE professional laboratory, through countless experiments, has developed an anti-rust coating which is resistant to acids and weather conditions. We prove the strong weather resistance by the SGS 1008 hours salt-spray test which puts the metal in a high oxidation environment for 42 days. After the conversion from days to years, it is proven that the protective effect lasts up to 10 years in a natural environment, providing a once-for-all protection.
Facts prevail over words
CHOOSE is always for facts other than words. If the SGS certification isn't convincing enough to prove our reliability, we have a lot of cases that are world-wide famous.  A very notable example is "The thinker." Located in front of The University of Asia Museum of Modern Arts, it was created by 20th century's most famous sculptor Rodin. However, Taiwan's humid and rainy weather paired with high salinity and pollution, posed the threat of oxidation. Moreover, the risk of permanent damage would result in yearly high cost maintenance. CHOOSE's coatings provide anti-stain and self-cleaning effects to prevent oxidation and rust from happening. Through a regular and simple cleaning, it is possible to maintain the surface in a state of perfection.
All-round protection from CHOOSE NanoTech
Time is precious, and so are the memories. How to bring things back to the way they are in memory is what everyone is pursuing. What CHOOSE does is letting time stand still and letting those beautiful moments exist forever.
CHOOSE provides great protection for the things you cherish by our transparent ceramic coatings.
If you want to know more information about our coatings, click on the link below and fill in the form. Our our service specialist will be in contact with you as soon as possible.