In this article, we will unveil the coating industry's different prices, and analyze the reason why CHOOSE has the best price-performance ratio on the market!
AUTOMOTIVE, RESIDENTIAL, INDUSTRIAL: WHICH PRICE YOU WANT TO KNOW?
When hearing the word coating, what is the first thing that comes to your mind? For most people it's automotive coating because it's the most common. However, coatings can be applied to various fields, and provide the best protection for different kind of materials. During CHOOSE NanoTech's early days, thanks to unique technology we were able to develop high-hardness, high-transparency, ultra-thin, ultra-wear resistant, high-performance industrial coating.
After that, through high-specification tests, the coatings were extended to many more fields, passing the test of time, the challenges of harsh environments, and finally earning the trust of customers. After years of experience in the industrial field, CHOOSE successfully overcame the problem of high-specification coatings requiring high temperature to cure, shook the automobile industry by developing the world's first automotive nano-ceramic coating and established the industry's 9H standard, and maintained the spirit of innovation. It also developed a new residential coating service, providing precious building material with the right protection, extending the advantages of coating to our daily life.
CHOOSE current areas of service:
 

Industrial coating

Automotive coating

Residential coating

CHOOSE brand

DuralBond

KubeBond

CeraLiv

Cost

Other brand: no info available

CHOOSE: according to the case

For one car:

Other brand:

 $ 2,000-50,000 NTD

CHOOSE:

 $ 35,000-55,000 NTD

Standard house as example:

Other brand: around

 $ 30.000 NTD

CHOOSE: 30x30cm =

$ 300 NTD

Durability

 

Other brand: less than 1-3 years

CHOOSE: more than 5 years

Other brand: no info available

CHOOSE: 3-5 years

Other brand: no info available

CHOOSE: 3-5 years

Temperature resistance

Other brand: 200-500℃

CHOOSE: more than 750℃

Other brand: no info available

CHOOSE: more than  500℃

Other brand: around  110℃

CHOOSE: more than 500℃
The price range of industrial coatings.
The price range of Industrial coatings is very wide, and unfortunately many waxes or resins define themselves as coating to inflate their actual value. During all these years of experience in industrial coating, many customers often asked the same question: why our products are more expensive than others. The answer lies in three main reasons:
 Different materials: CHOOSE's professional laboratory and team of developers, paired with the unique RBT, LCT, CST technologies, develop unique coatings that are different from other products.

Excellent protective effect: CHOOSE industrial coatings possess 12 powerful technologies that surpass other brands, providing an extremely strong protective effect, maintaining the object's original quality, and making the surface easier to clean.

Long-lasting protective effect: CHOOSE coating technologies surpass the other producers by providing a long-lasting effect that keeps you protected for a longer period.
AUTOMOTIVE COATINGS RANGES FROM $100 ~ $2,000
The price of CHOOSE automotive coatings charge around $350 for the car glass, full wheel frame or interior. And for full car coating (Including car paint and interior), it is between $1,000~$2,000. Although the price is slightly higher than the others, I believe that after you use our coating service, you will know that CHOOSE has excellent easy-to-clean and anti-stain properties. By only spending a little more money, you will have the best protective effect in the field which is also the biggest reason why customers choose our products.
HOW IS  RESIDENTIAL COATING CHARGED? CHOOSE PROVIDES THE MOST TRANSPARENT METHOD
There are so many residential coating brands that each of them has their own charging methods and they are often unclear. CHOOSE residential coating charges transparently as the price is calculated based on the surface dimension: 30x30cm equals to
 $10 Based on our previous cases, the bathroom coating price usually fall between
 $200~300, while kitchen coating service will be around $150~200.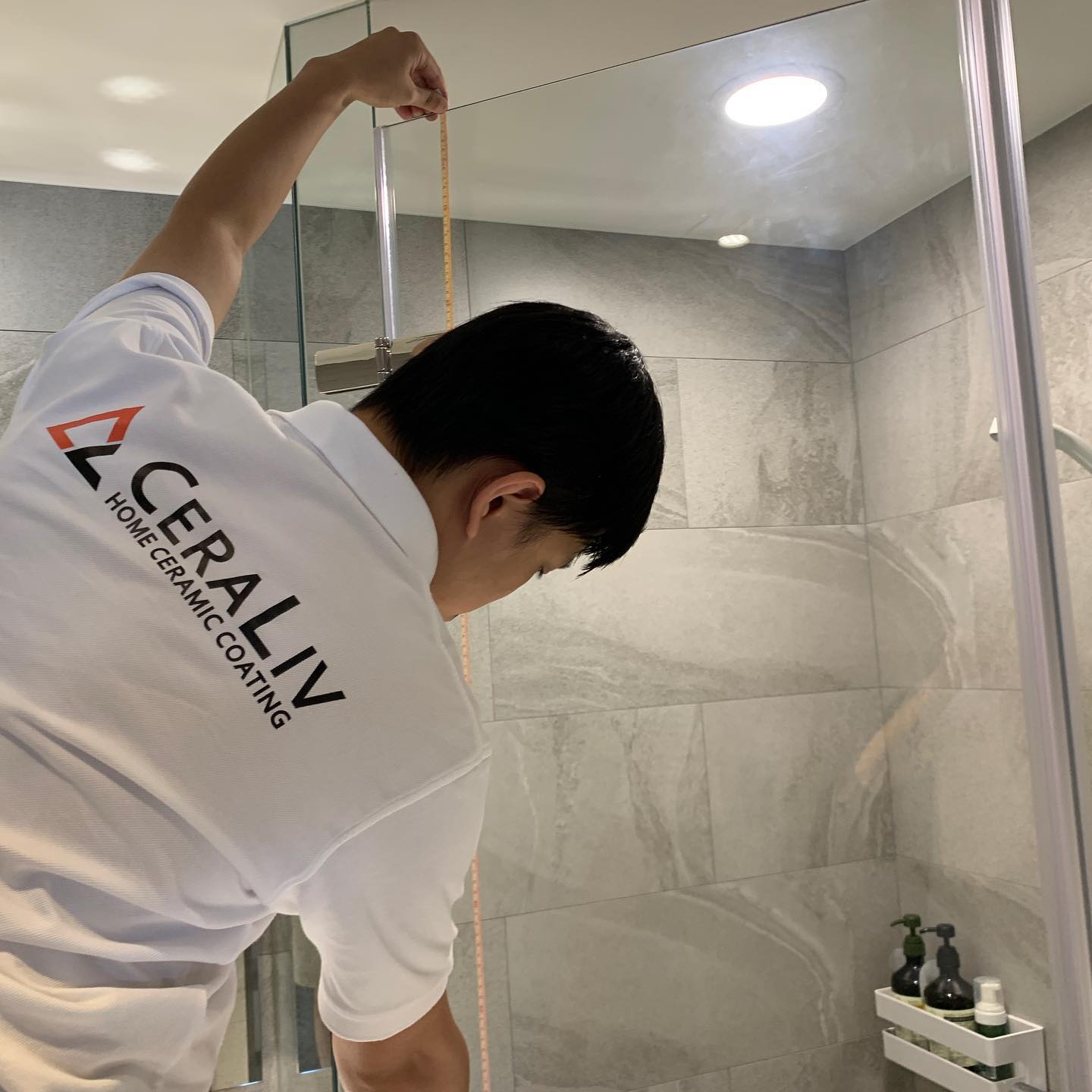 CHOOSE provides great protection for the things you cherish by our transparent ceramic coatings.
If you want to know more information about our coatings, click on the link below and fill in the form. Our our service specialist will be in contact with you as soon as possible.