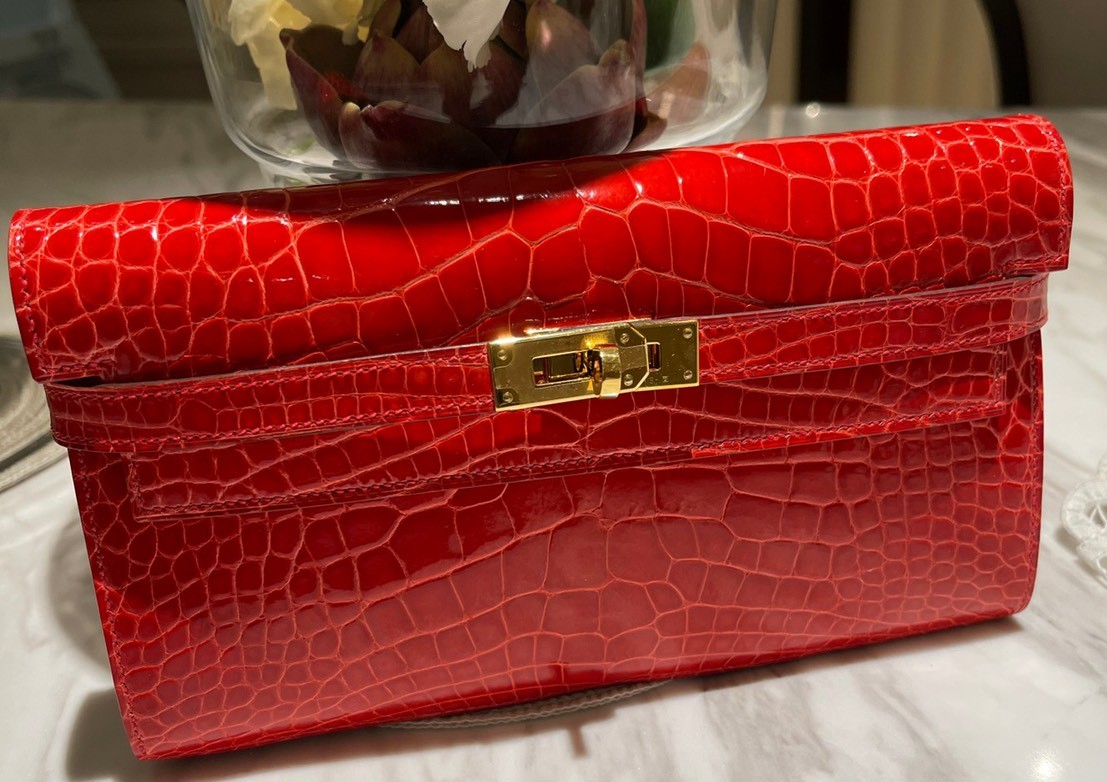 Buying high-end products are often the way that people show their social status and personal taste. For example, Hermes. It is the top choice for the majority of ladies. The preciousness of the leather, the complex making process of the bag, and unbelievable purchasing restrictions all make the leather bags so attractive. However, precious items are often the most difficult to maintain. Therefore, since CHOOSE NanoTech has launched the customized coating service, more and more customers have asked for our help for leather bag coating protection.
Leather fears water! The most distinctive alligator bag gets stains easily
The main reason why high-quality bags are difficult to maintain is that the leather material is afraid of water. Especially Hermès alligator leather; it is so delicate and fragile that just rain or even a little hand sweat, it is enough to leave water stains that cannot be removed on the expensive bag. What's even worse is that it may further cause discoloration. This not only seriously ruins the precious appearance, but also reduces the temperament that a luxury bag should have. Many owners will wrap specific silk scarves on the handles to achieve a protective effect, but the most distinctive alligator skin handles thus cannot be displayed. How to have the proper protection for the luxury bag has been a difficult problem for owners.
CHOOSE has rich experience to develop and create long-term waterproof effect coating
Why are the owners willing to hand their expensive bags to us? From another perspective, why CHOOSE dares to provide coating service on such high-end boutique bags? The main reason is that we have absolute confidence in our own coatings. After the application is completed, the coating combines with the water molecules in the air to form a transparent hard nanofilm on the surface of the substrate. This blocks water droplets or other dirt from directly contacting the surface of the leather which prevents water stains and discoloration problems. In addition, CHOOSE coating has also developed RBT technology to improve adhesion. This technology not only provides longer-lasting protection but also achieves friction resistance so that precious leather bags can have the most comprehensive protection.
CHOOSE protects the quality of your life
Use CHOOSE coating and you no longer need to worry about water stains or other stain annoyance. We not only want to protect the beautiful appearance of the luxury bags, but also their unique temperament.
CHOOSE protects the things you cherish. It's invisible, but the protective effect is not.
CHOOSE provides great protection for the things you cherish by our transparent ceramic coatings.
If you want to know more information about our coatings, click on the link below and fill in the form. Our our service specialist will be in contact with you as soon as possible.