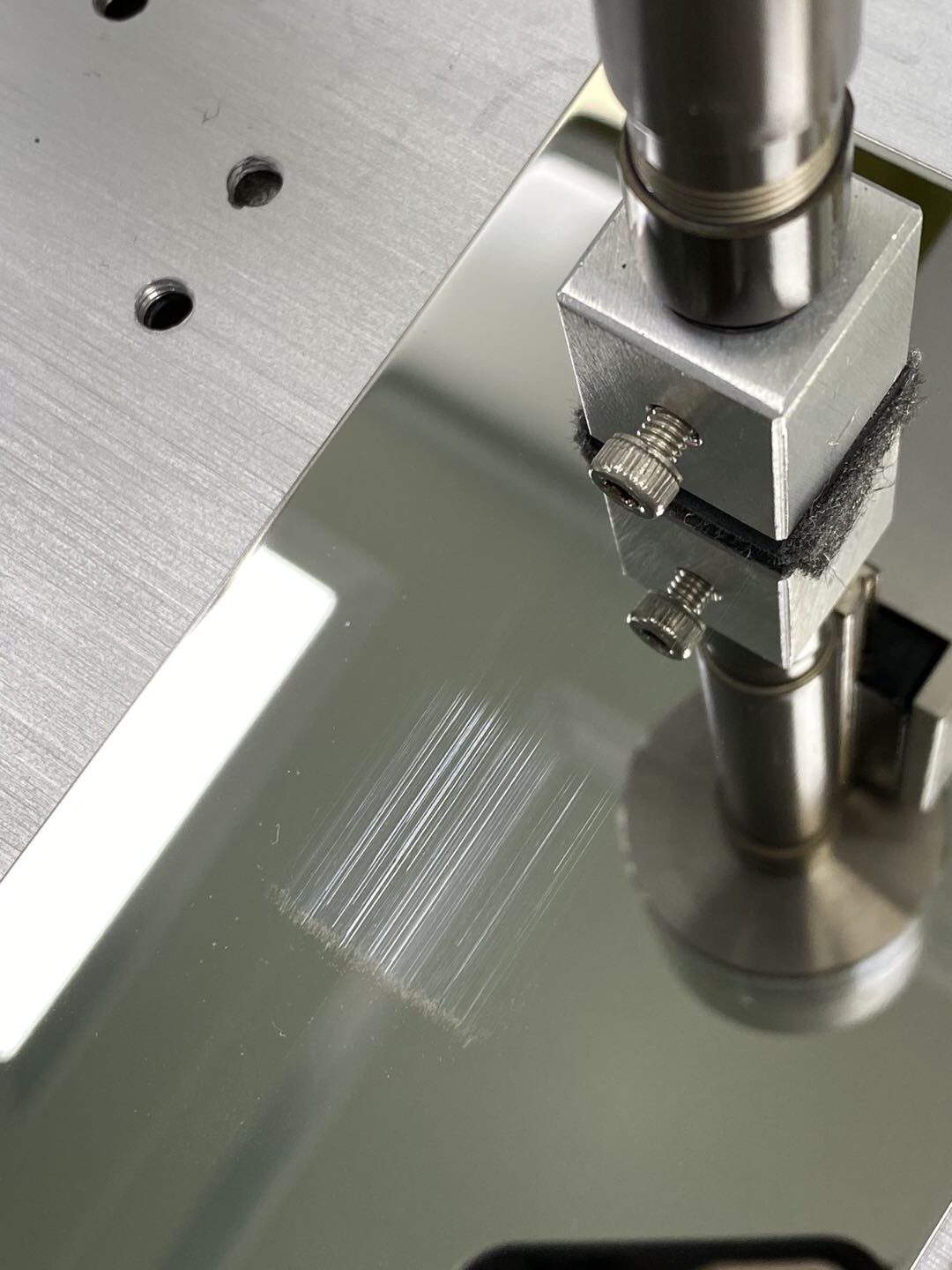 WHEN CLEANING IS THE RESPONSIBLE FOR DETERIORATION
What if you knew that washing your car or polishing a piece of furniture, which are meant to improve the appearance of an object, might actually do more damage than good? Think about it: friction happens when an object's surface gets constantly rubbed, which causes overheating, and eventually damages it. What does it mean to bring your car every weekend to the car wash for maintenance? What about scrubbing the stains from your wooden table? They both mean applying friction to these surfaces. With this being said, it seems like the best solution to preserve our properties is to stop maintaining them.
HARDNESS ISN'T ENOUGH ANYMORE
In the past, it was enough to rely on the hardness to prove a coating's quality. As a pioneer of the coating industry, CHOOSE NanoTech has always been used to break the barriers that eventually will become standards. The Wear Resistance test is designed to establish the ability of a material to resist various types of damage such as gouges, wear and other flaws. This parameter is crucial in the coating industry since the degree of abrasion resistance in coatings will determine the longevity of the product, and also its ability to protect the coated material against corrosion. CHOOSE performed the test on a coated surface by applying 1kg of force on a #0 steel wool with regular left to right movements. No need to say that the test was a success, as the coated surface displayed none to little damage, even after being subjected to friction for a long period of time.
COMMITTED TO IMPROVE THE QUALITY OF LIFE
CHOOSE, just like other big brands, is always committed to create products that revolutionize the world we live in. The wear resistance test has already been widely used in the steel industry, and big tech giants like Apple, to test the degree of wear resistance of their smartphone's screen. Other than the already numerous features provided by our coatings, we are sure that the friction resistance will be a huge step forward toward the creation of coatings that not only improve the protection level, but also improve the quality of our lives.
CHOOSE provides great protection for the things you cherish by our transparent ceramic coatings.
If you want to know more information about our coatings, click on the link below and fill in the form. Our our service specialist will be in contact with you as soon as possible.