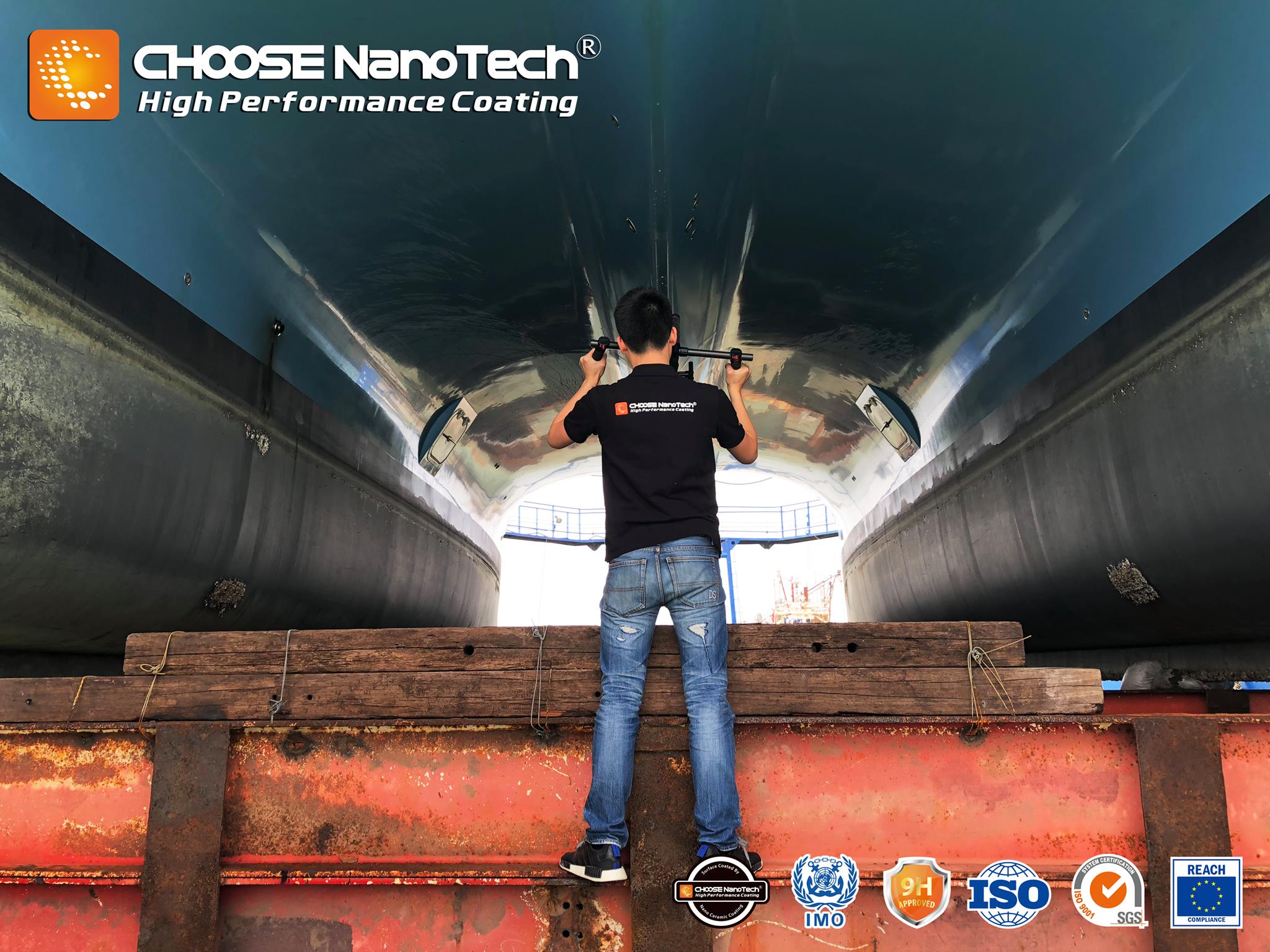 CHOOSE marine antifouling coating forms a solid protective film to resist corrosion of the steel bottom by seawater. In addition, it has other advantages such as strong adhesion, smoothness, and self-cleaning effect. The coating is also eco-friendly. It has excellent corrosion resistance against seawater and will NOT dissolve in the ocean, causing further ecological damage.
Reasons Why Traditional Marine Antifouling Coatings Will Gradually Be Eliminated from the Market
Marine antifouling coatings are applied to ship bottoms that are constantly immersed in seawater. It protects the steel plates from corrosion and keeps the surface of the ship's bottom smooth and clean which increases the sailing speed and saves the fuel consumed during the journey.
Marine antifouling coatings on the market are usually self-polishing coatings. The life span is usually three years. When the ship is in navigation, the antifouling coating dissolves in the seawater and releases toxic substances. During regular maintenance, the remaining antifouling coating and small amounts of sea life are washed away by high-pressure water jets. Although the steel plates do not corrode, they cause severe pollution to the marine environment and creatures, which may later enter our food chain and affect our lives.
Passed the Highest Standards by Impartial Third-Parties
Our marine antifouling coatings are highly adhesive and will not dissolve in the ocean over time, causing irreversible damage to the environment. In addition, our coatings have passed the EU REACH compliance testing, the SGS heavy metal testing, and the environmental testing by IMO (International Maritime Organization), an international impartial third-party. CHOOSE coatings are verified to be marine-friendly and protect ships without releasing toxic substances as traditional coatings do.
Comprehensive Protection for the Entire Ship
CHOOSE marine antifouling coatings are well received worldwide. In Taiwan, many yacht owners also want us to apply protective coatings to their yachts. One of our customers, Sunreef 60 Power , used to protect his yacht with the yacht company's antifouling coating. But after a few runs, the entire bottom of the yacht corroded and was very difficult to restore, causing him great distress.
Later he learned that our marine antifouling coating could effectively protect the bottom of his yacht. The coating does not dissolve in seawater and is quite friendly to the environment. At first, he only wanted to protect the bottom of his yacht, but then he had the entire yacht interior protected. After the coating treatment, the owner no longer has to worry about spilling drinks on the yacht and causing the interior to lose its color. Cleaning has become easy too. His long-standing problem was not an issue anymore. 
CHOOSE provides great protection for the things you cherish by our transparent ceramic coatings.
If you want to know more information about our coatings, click on the link below and fill in the form. Our our service specialist will be in contact with you as soon as possible.